Meet The Team
Meet the team members here at Mind & Body Chiropractic. We understand the strong and inseparable nature of the mind-body connection as it relates to relieving your pain and allowing you to live a happy and productive life.
Dr Andrew Fell
BSc, Grad DC, FIACA
Practice Director and Chiropractor
HeartMath Practitioner
After completing a Science degree majoring in Anatomy at the University of NSW, Andrew went on to graduate from the Sydney College of Chiropractic. Soon after he gained a fellowship in Clinical Acupuncture.
Although primarily interested in evidence-based chiropractic techniques, Dr Fell has been researching the interplay of the mind and stress on healing for over 25 years. This has led to further certification in Neuro-Linguistic Programming (NLP), Mind Training, Hypnosis and HeartMath Stress Management.
Dr Fell is currently away from the practice and unavailable to treat patients.
Dr Alex Mendieta
M.Sc.(Chiropractic)
Chiropractor
Dr Alex Mendieta represents the next generation of chiropractors. As a Masters degree graduate from Macquarie University in Sydney, Dr Alex brings an evidence-based, results-orientated approach to treating patients.
Dr Andrew Fell says:
"Dr Alex has a great pair of hands. He has the ability to work on a person in the way a great musician plays on an instrument. It's the artistry. So while it's evidence-based and scientifically proven, the most effective treatment is an art. When it comes to treating patients, Alex is an artist. The ability to produce something out of nothing is hard to quantify but it is undeniable."
To learn more about Dr Mendieta, click here.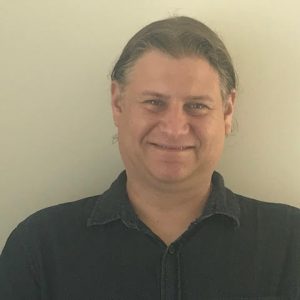 Dr Mark Brunning
B.App.Sc.(Clin.Sc.) B.C.Sc.
Chiropractor

Mind and Body Chiropractic welcomes the talented Dr Mark Brunning to its team.  He has twenty years of "hands on" clinical experience treating patients. Dr Mark Brunning is a graduate from the Victorian University of Technology and also completed the double science degree in Chiropractic and Clinical Science at RMIT University, Melbourne.
"In addition to the treatment of back, neck and head pain, my special interests include the conservative management of joint problems, arthritis, rheumatic disorders and soft tissue injuries", says Dr Mark.
You will find Dr Mark Brunning is very friendly, caring in nature with a laser-like focus on the specific treatment needs of his patients. He is available from Monday to Saturday to listen to your complaints, address your concerns and produce guaranteed results.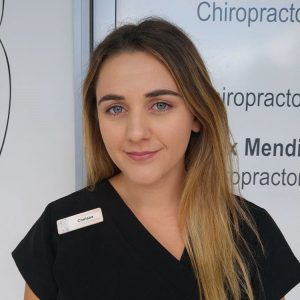 Chelsea Wilding
While initially trained in small business management, since joining Mind & Body Chiropractic, Chelsea Wilding has further developed her clinical interests.
Chelsea has always had a deep seated interest in the importance of the mind and body and a fascination of stress caused health problems. While initially trained in small business management, since joining Mind & Body Chiropractic, she has further developed her clinical skills. She is well versed in our Stress Management technologies and Posture-Pro Digital analysis.
As our Practice Manager, Chelsea's primary role is to ensure that your visit to our clinic is on-time, low-stress, highly effective and very enjoyable.